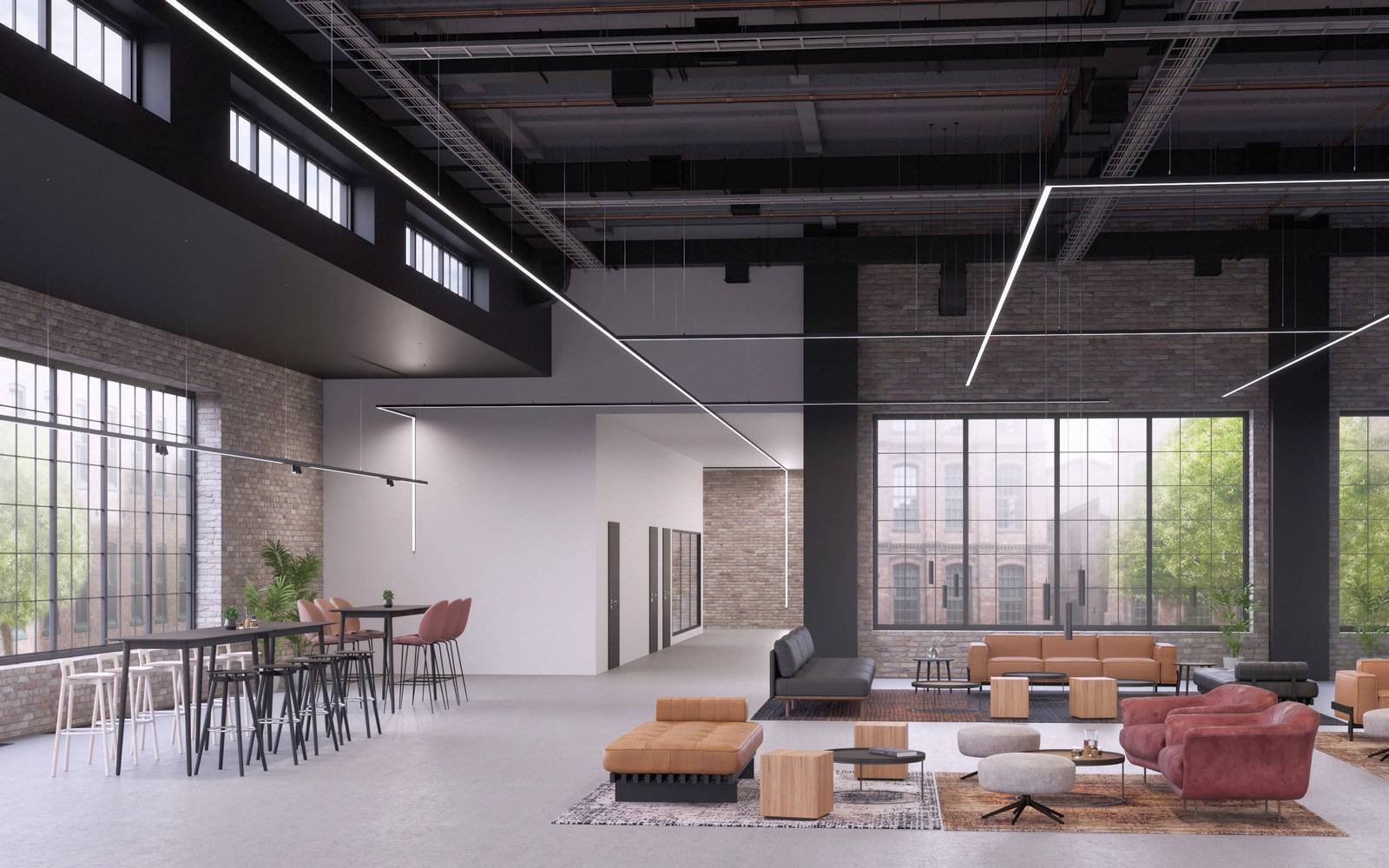 Integrated Tenancy Fit Out - Office Lighting Design for Creative Spaces
Re-imagining physical spaces within the office
Today's office is many different important functional spaces within one; supporting the mapped needs of the business and the comfort and satisfaction of the employees.
Whilst the lighting in offices are subject to regulations and minimum recommended standards, at Eagle Lighting we provide added value derived by our in-depth and ongoing studies of the effects of light on health, wellbeing and improved productivity.
Building occupiers who aspire to be an employer of choice can pivot to deliver dynamic and flexible spaces that undoubtedly assist with attracting employees back to the physical office post-pandemic with cost-effective aspirational lighting selections.
Integrated office fit-outs give us an opportunity to consider product selections to leverage the architectural elements of physical space – dramatically opening up the possibility to incorporate a broader range of decorative and architectural lighting products. What results is a transformation of the visual interest and adaptability of an office workspace morphing from uninspiring to dynamic and unique places we enjoy spending time in.
It is our lighting knowledge, our Melbourne based manufacturing capabilities and diverse product range, that enables Eagle to support office tenancy large and small projects that have tight lead times and budget considerations to meet.
Insight and Strategy
With this knowledge in mind, businesses occupying office space looking to reconfigure their layout can create cost-effective, flexible, and stimulating environments by selecting from our portfolio of lighting products and control solutions; this range goes well beyond Eagle's popular recessed ceiling T-Bar grid lighting options, and it's really where our creativity, knowledge and product shines.
Whilst there is an array of technical skills required to get the balance right, this does not translate to an obtrusive expense, we're generally not giving you more light but the right quality of light, in the right form factor, in the right places at the right time.
To deliver this experience, we carefully consider and guide stakeholders through how to balance various factors, including light output intensity, light distribution, uniformity and contrast ratio, glare control, indirect light, vertical illumination, linear lines of unbroken light, colour temperatures, and intuitive wireless mesh connected lighting control network technology.
For example, with the push of a button, the entire aesthetic of an office ceiling can be completely changed from a typical cool white to a calming warm white or a combination of the two! 
Eagle Lighting, a Fagerhult Group company, believes that close collaboration with academia is important. This knowledge transfer is vital to our product development.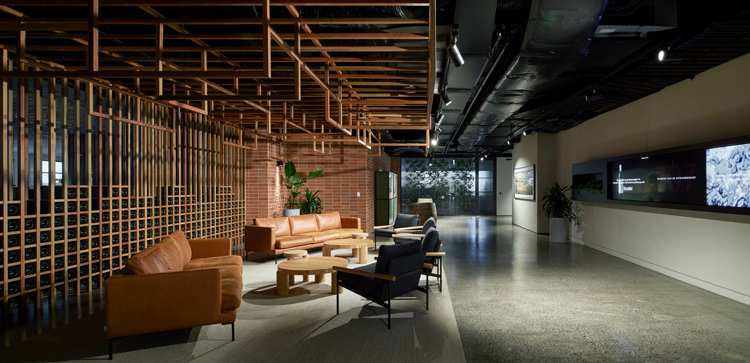 Invisible Behavioural Lighting Design Insight and Strategy
Behavioural design theory combines research in the fields of behavioural economics, psychology of learning and cognitive psychology. Light is a very powerful tool in this context due to the established connection between the third receptor in the retina that communicates directly with the brain. With light as the signal, this controls our circadian rhythm by the secretion of our sleep hormone melatonin and the stress hormone cortisol.

This knowledge allows us to incorporate deliberate design initiatives intended to subconsciously bring out the best in people. The concept of nudging in a behavioural context refers to steering an individual's behaviour in a given, desired direction, influencing their choices.

Therefore, it makes economic sense to be making lighting purchasing decisions based on the purpose that the lighting can serve. In an office for example we design lighting for spaces that serve to optimise such things as; collaborative creativity, alertness, focus and concentration, and calming peace and quiet. The installed final results serve to create the preconditions to achieve these goals.

For example, Eagle Lighting's tuneable lighting deliberately stimulates our internal circadian body clock by adjusting light output intensity combined with shifting the light colour temperatures throughout the workday to improve our alertness and productivity, all done automatically without you even thinking about it.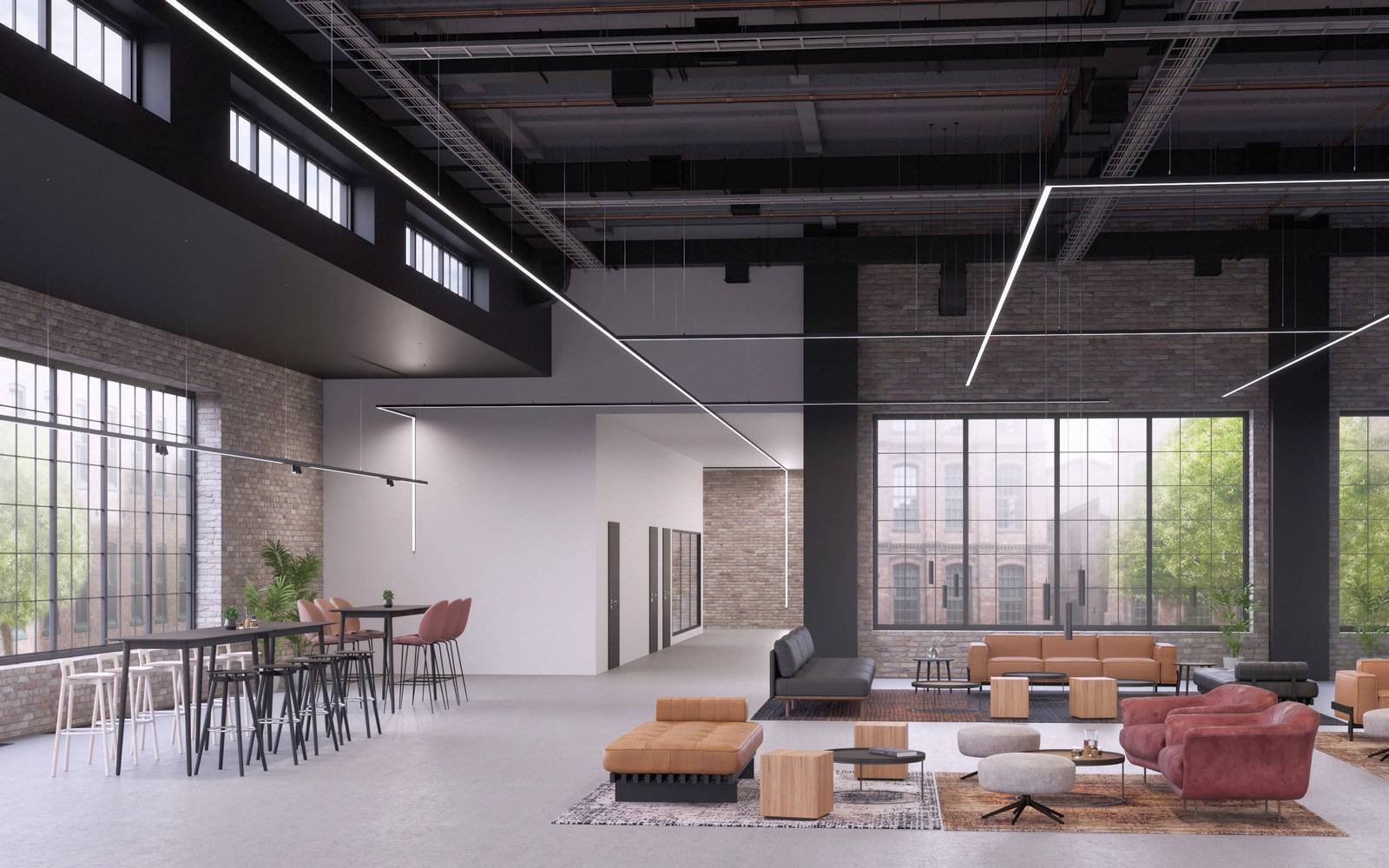 Tenancy fit-out and Visual interest
To successfully achieve visual interest in the context of lighting we often refer to this as "the play of brilliance", this is the spice, and the key ingredient to creating a sense of feeling, inspiration and ambience within an office.
The ultimate aim is to create an office lighting solution that promotes increased staff collaboration and wellbeing with a considered degree of creativity and flair thrown in.
Eagle Lighting has a suite of standard products available specifically to add these desirable elements into your integrated tenancy fit out. 
For example, some recommendations of proven concepts include;
Indirect Lighting
Indirect lighting in architectural detail and coves creates a soothing ambient luminescence whilst at the same time creates less contrast and an increase of overall light levels onto ceilings and vertical surfaces. By using an increased amount of ambient lighting we provide optimal conditions for our retinas to absorb the light and we therefor create healthier light environments. Cove lighting has become brighter and more energy-efficient to the extent that we can now substitute the requirement for downlights in many applications. 

Accent Lighting
Accent lighting with point source spotlights either recessed or suspended lighting track-mounted, ceiling recessed or suspended to add this play of brilliance and accent any number of elements in a workplace and again add to the visual interest and vibrancy in any space. 

Suspended Lighting
Over a number of years, Eagle Lighting have been busy developing our locally produced product offer to include many various suspended lighting options that are dedicated to integrated tenancy fit-outs. Indeed our collaboration with Fagerhult in Scandinavia who have favoured suspended workplace lighting for many decades has assisted us greatly in this area. Suspended performance workplace pendant luminaires and extruded continuous linear lines of light are fantastic options for tenancy fit out, all meetings required AS1680 glare and efficiency compliance. 
A Digital Ceiling Lighting Experience
Selecting intelligent wireless lighting controls isn't about being ahead of the curve; the future has already happened.
Why pay more for a legacy control solution that has less sensor density, is tethered to centralised cabling and head-end architectures, and has hardware-heavy requirements?
Eagle Lighting has an out of the box lighting controls solutions Organic Response is a truly intelligent, wireless system that is unconstrained from the traditional DALI design and cabling limitations. Easy to install and no ongoing costs associated with specialist system integrators.
Organic Response sensors built into the light fitting at manufacture gives you the ability to create digital spaces comprising a sensor-rich density that is cloud-connected with an open API architecture. Install today, ready for tomorrow. 
Daylight Harvesting for ultimate sustainability
In an era where we are all thinking about how we can reduce our carbon footprint, we have integrated daylight harvesting options within our product, meaning the light fitting automatically recognises the natural daylight coming into a building, trims and balances the artificial light component and drastically reduces energy consumption accordingly.
Project Focus: Treasury Wine Estate
A design intent by Carr Design Studio that was conceived as having one foot in the vineyard and the other in the boardroom created a unique tenancy fit out that brings the vineyard to Collins Street and an office space that plays the ultimate host.
Eagle Lighting provided low glare track-mounted spotlights, recessed and surface mounted downlights, mini adjustable downlights, wall grazing linear light all intended to create combinations of both relaxing ambient spaces, and dynamic productive areas, that included boardroom, conference rooms, retail store, staff café, breakout spaces, a barrel room and even a wine tasting bar!
Project focus: Level 16 Queen & Collins Tower, Melbourne
Inspired by the building's old Venetian architecture, the redevelopment of Level 16, Queen & Collins Tower, Melbourne, creates a memorable experience for prospective tenants.
One suite features stunning pink and white finishes with our Circadia luminaire (white optical chambers) blending seamlessly into the colour scheme.
Pleiad G4 surface and recessed fittings were also used, ensuring that the technical design requirements, including AS1680, J6 and UGR, were met without compromising the design.
Project Focus: Charter Hall, Brisbane
Charter Hall's vision for their office in Brisbane was to provide their staff with a modern office space - creating an informal, relaxed, and supportive working environment that departs from classic commercial fit-outs.
This is immediately noticeable in the interior design with its herringbone timber floor, reeded glass elements, marble features, metallic curtains and richly coloured upholstery.
The office lighting design provides a flexible and intuitive solution. In addition, the advanced wireless controls of Organic Response enable the office lighting to be adaptable to the multi-disciplinary uses of the various areas and collaborative zones.
Featured products for office fit outs
With integrated office fit outs, we assist our clients in reimagining their physical space - opening up the possibility to incorporate a broader range of decorative and architectural lighting products, transforming the visual interest and feeling of an office workspace thanks to our portfolio of commercial LED lighting solutions.
Resources, News & Projects
Subscribe to our newsletter