Lighting is vital to human wellbeing and productivity. It can fundamentally influence us visually, biologically and emotionally. How we feel, and how we work.
Today's modern workforce expect offices that aren't just built for work. They want spaces built for wellness, creativity, culture and sustainability. Workplaces built for life.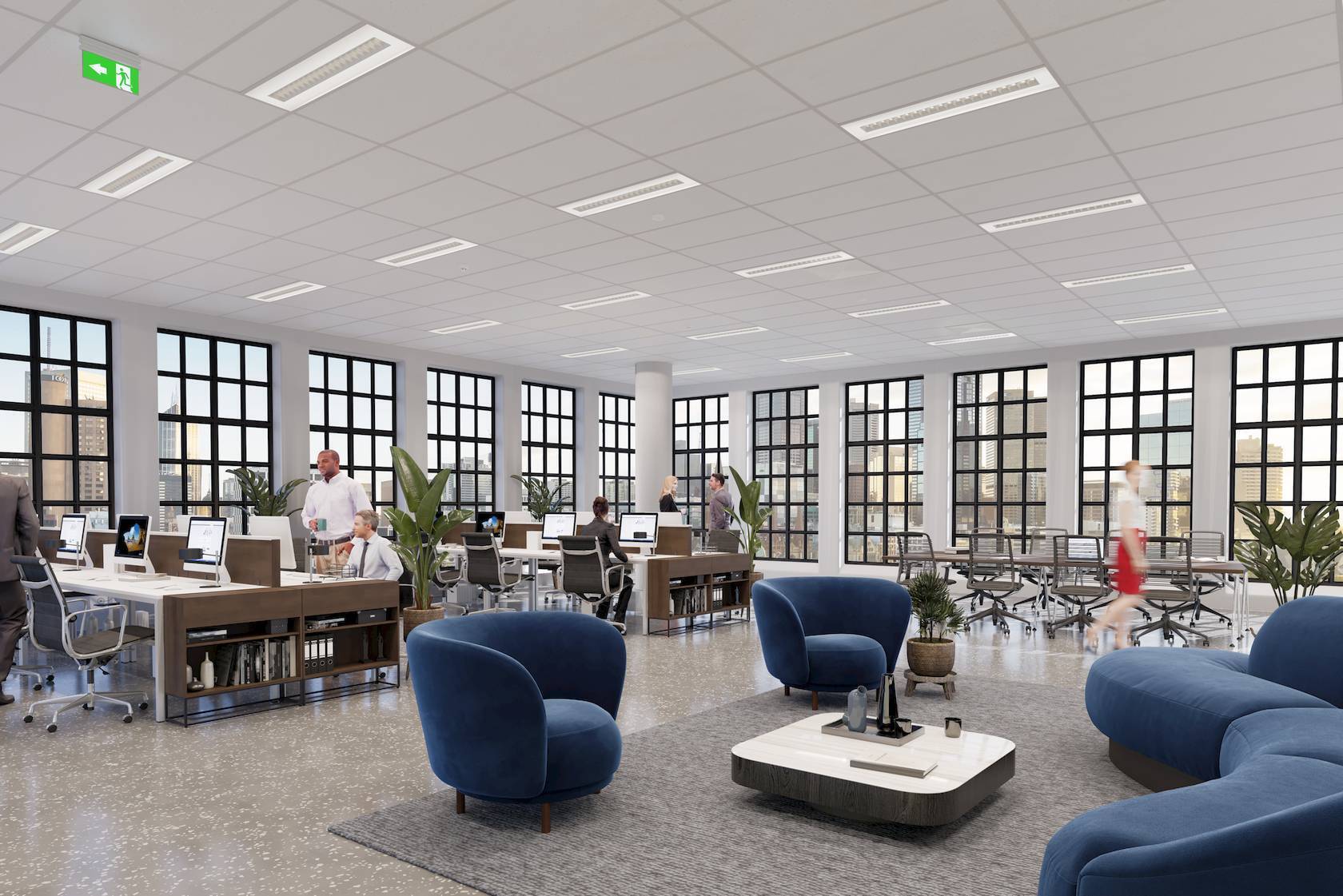 Circadia: designed for life.
Eagle Lighting Australia is proud to introduce Circadia – a new premium office lighting option designed for workplace wellness, productivity and sustainability.
With a diffuse perimeter component cushioning a central array of curved optical chambers, Circadia provides premium quality, low-glare illumination for the modern workplace.
Light well with Circadia. Work well for life.
A version to suit every project
The rhythm of light.
Science has drawn direct connections between the visual and biological effects of light. Light synchronises our body clock (photo-entrainment of our circadian clock) and contributes to our overall wellbeing and health. Lighting is vital for a life lived well.
Circadia offers occupants superior circadian stimulus, thanks to full-spectrum, low glare light. Its biological benefits can be further enhanced through the integration of Tuneable White (see page 18/19 for more on DUO1 and DUO2).

Features & benefits
High circadian stimulus values
Designed for WELL v1, v2 and Green Star certification pathways
CRI90+ as standard with R9>50
COI (Cyanosis Observation Index) compliant (for CCT 4000K)
Innovative optical chamber design delivers optimal wide beam distribution with extremely low glare
Diffuse aperture for a pleasant transition between ceiling and light source while providing good vertical illuminance.
Injection moulding of the central optical chamber ensures no 'light leakage'
Features & benefits (cont.)
Very good initial and maintained colour consistency
Exceeds BCA 2019/J6 requirements via optimised beam distribution
Constant Light Output (CLO) feature ensures no lumen depreciation for the lifetime of the product
L100B50 = 72khrs
Customisable features such as length, output levels, control method and finish*.
Optimised housing design · Available with Tuneable White (DUO1 & DUO2) or Organic Response.
Available with black or white central optical chambers.
Performance meets sustainability.
A key performance feature of Circadia is its advanced Constant Light Output (CLO) technology which automatically compensates for lumen depreciation over the entire lifecycle of the product.
Pre-programmed at the time of manufacture, this 'set and forget' feature seamlessly reduces overall energy consumption delivering superior sustainability performance. Circadia can be further enhanced with the addition of the Organic Response integrated sensor node.
Organic Response is an intelligent, scalable and wireless lighting control solution, which allows for further energy efficiency and occupant customisation, along with a range of other features and benefits.
Buildings are a key lever through which we can improve workplace productivity, performance and sustainability, as recognised by the WELL and Green Star sustainability systems. Circadia has been designed to align with these sustainability systems and specification pathways, so is a great choice for building owners and design teams pursuing single or dual system certification. For more information on dual certification please visit: standard.wellcertified.com/well-crosswalks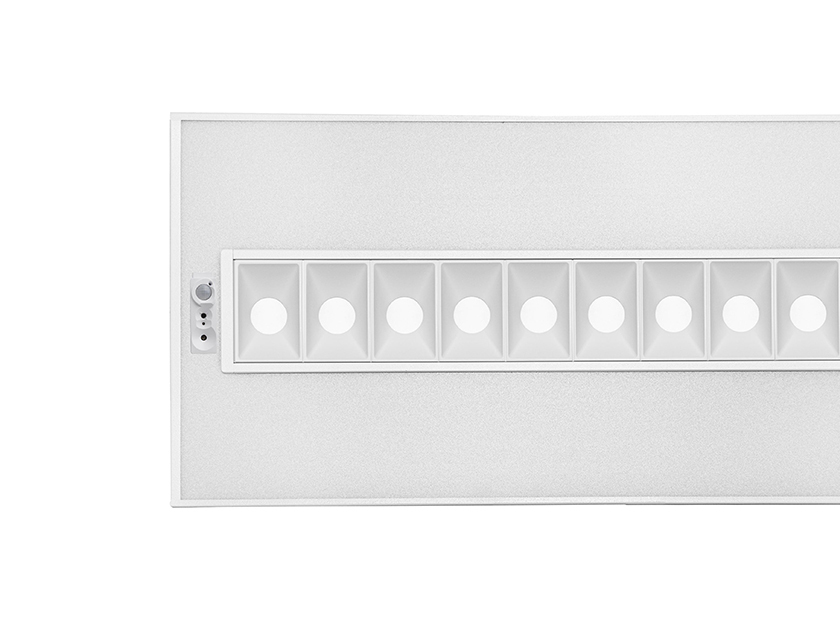 Circadia has been designed with LED cluster technology, giving you the flexibility to achieve optimum tuneable white outcomes.
Tuneable White Duo2
Pushing the boundaries of luminaire design, with DUO2 the central optical chambers and diffuse perimeter component are independently tuneable.
With DUO2 the diffuse perimeter not only provides good vertical illuminance, but can be used as a tool to maintain a uniform look across the room by setting the colour temperature of the diffuse sections of all the luminaires to the same value. Individuals can then personalise their task lighting colour temperature freely (via central optical chambers).
Further personalisation of both the central optical chambers and diffuse perimeter components is possible via DALI or wireless control.
Inner and outer Tuneable White (2 channels) DUO2
Independent of each other
2700-6500K, CRI90+
Occupies 2 DALI Type 8 channels