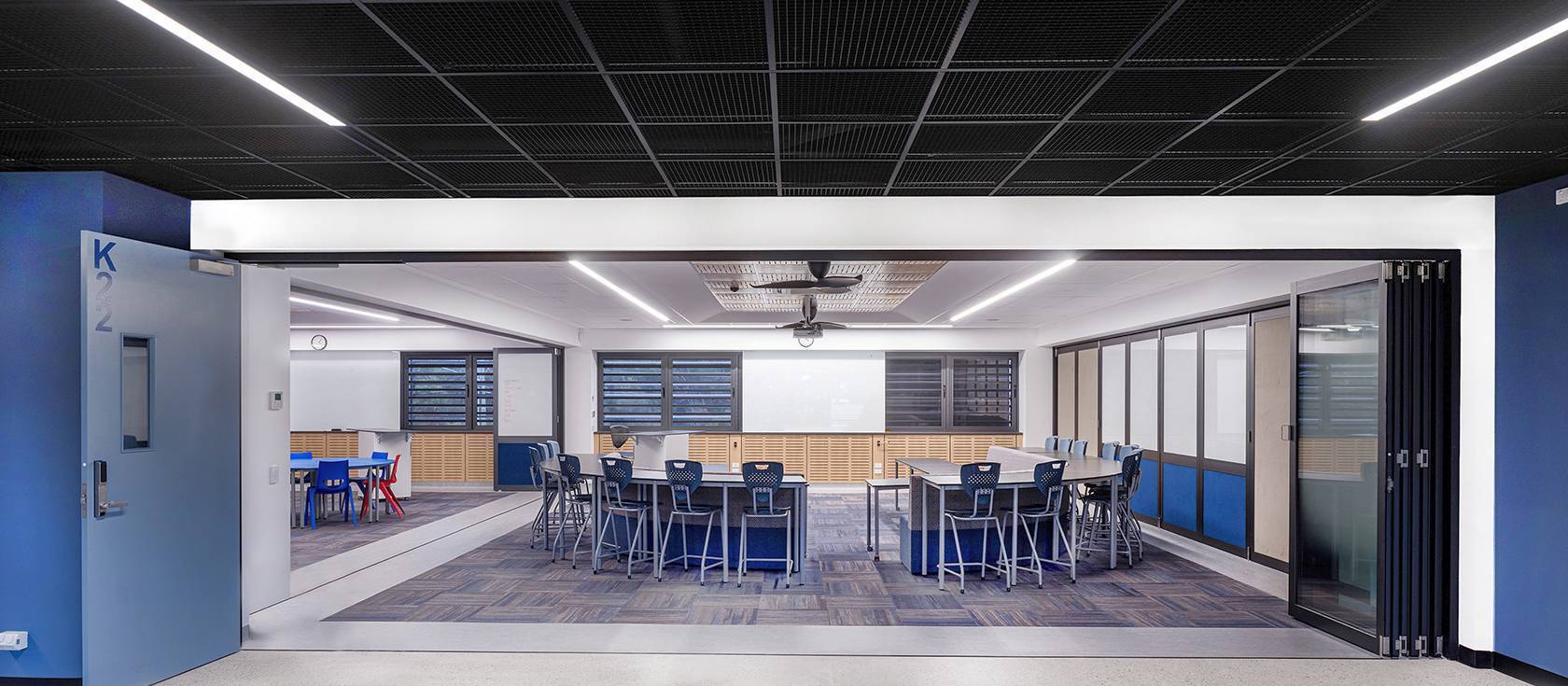 Education & School Lighting Solutions
Solutions to support optimum educational environments
At Eagle Lighting, we deliver lighting solutions for educational facilities that are sustainable, dynamic and efficient. Key ingredients in attracting students, staff and partners in the highly competitive global education market.

Our wide range of energy-efficient lighting solutions supports optimum conditions for everyone in education settings, whether that's students who require a stimulating learning environment or staff needing to work at peak performance.

We look forward to discussing with you how Eagle Lighting can provide lighting solutions for your education project.
Classroom lighting
Classrooms are the centre of any learning establishment and the most commonly occupied space.
There are many different activities undertaken in these learning areas and regardless of the task or age of the user, classroom lighting must accommodate the diversity
"The students of tomorrow will approach education in ways that have never existed before, in environments that break the mould of the traditional classroom"

Lighting for flexible and open learning spaces
A multiple-use space where stimulating colours and good lighting design are essential, regardless of the time of day.
The increase of flexible learning and modifiable spaces within educational facilities demands a variety of lighting aesthetics and installation options.
Students spend approximately 27,000 hours studying on school premises from the ages 5 to 18.
Admin/Offices lighting
Good lighting in the office contributes to a positive work environment where everyone feels comfortable and motivated. It is important that the lighting solution is selected for visual comfort and to avoid glare for screen work.
Resources, News & Projects
Below are a selection of our resources, luminaires and past education lighting projects.
For news and educational resources subscribe to our newsletter.