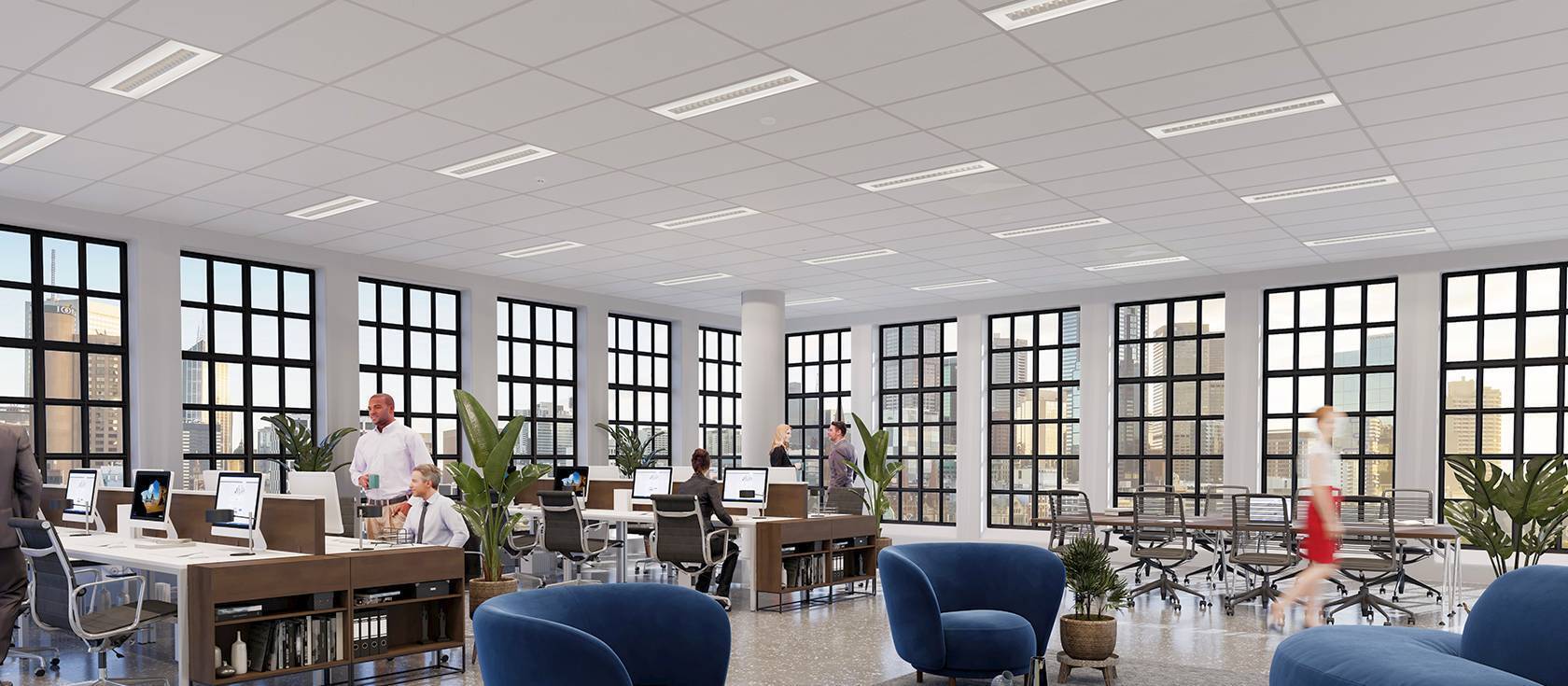 Office
Brighter spaces for more productive employees
Every office has different lighting needs. Our collaborative approach helps identify those needs and deliver a lighting solution that ensures satisfaction for all stakeholders.
The first step is getting to know your business. Our team considers lighting design, luminaire performance, controls, building standards and the people who will use the space every day. 
Our objective is to create sustainable spaces that maximise health, wellness and performance. 
To create an environment that helps people shine.

Featured

Locally manufactured luminaires

Thanks to ongoing investment in our state-of-the-art facility in Melbourne, our ability to manage the whole manufacturing process - from concept to installation - ensures better quality control, greater customisation and faster production times.


Discover more

Featured product

OmniPOD Family

The creative freedom offered by LED has been embraced in the unique design of the OmniPOD family of luminaires.

Learn more

Featured product

Circadia

Eagle Lighting Australia is proud to introduce Circadia – a new premium office lighting option designed for workplace wellness, productivity and sustainability.

Learn more
Resources, News & Projects
More content and resources coming soon.
For news and educational resources subscribe to our newsletter.