OmniPOD
Performance - Control - Aesthetics
The creative freedom offered by LED has been embraced in the unique design of the OmniPOD family of luminaires.

The upgraded and extended OmniPOD family is the first luminaire group of its generation to fully adopt the potential of tuneable LED light source technology in support of the human biological impact of light, creative lighting design, and personalised lighting profiles.
Designed, tested, and manufactured in Melbourne - with 90% of components purchased from Australian companies - the OmniPOD family meets or exceeds industry standards regarding light quality, life cycle, sustainability, and reliability.

Download: OmniPOD brochure
New: OmniPOD 6x6
Introducing the OmniPod 6x6 2-Row and OmniPOD 6x6 Square - engineered to advance lighting performance & the biological impact of light.

The core element of OmniPOD is the functional component of light distributed and controlled by the pod chambers.
Task lighting is achieved from the pod array, with the supplementary diffuse surround providing backfill light and contributing to vital vertical illumination levels.
Critically, glare is minimised to exceptionally low levels* due to the unique pod design and transition characteristics between the ceiling and light source.
*UGR 16 for the OmniPOD 6x6 2-Row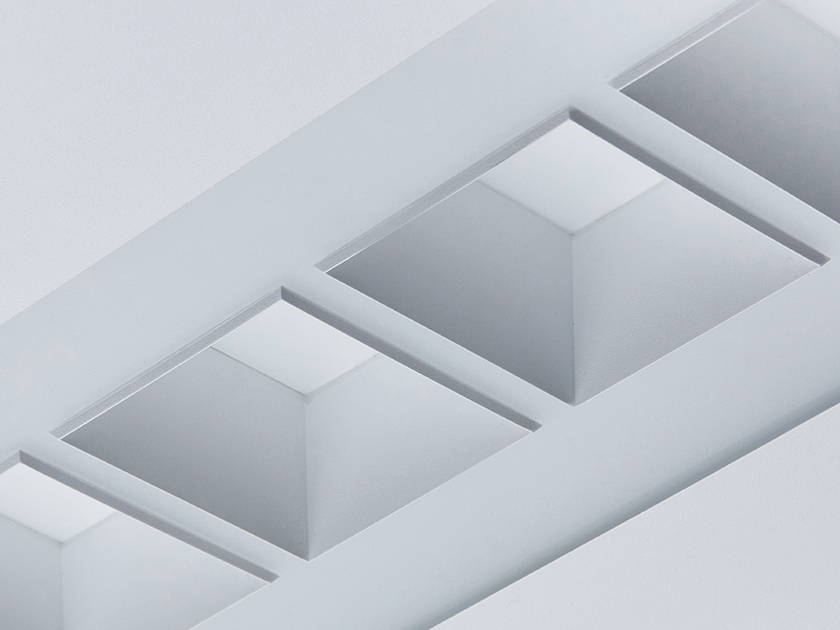 Creative Freedom
The OmniPOD is available with either white or black colour optical pods and body. Low contrast on the ceiling is achieved thanks to the secondary diffused component
White Pods
Offer the highest efficacy and vertical illuminance levels within the open office environment.
Black Pods
Besides the striking aesthetics, the black pod option hides the primary light from direct view whilst still providing excellent beam distribution and lowest possible UGR for task lighting.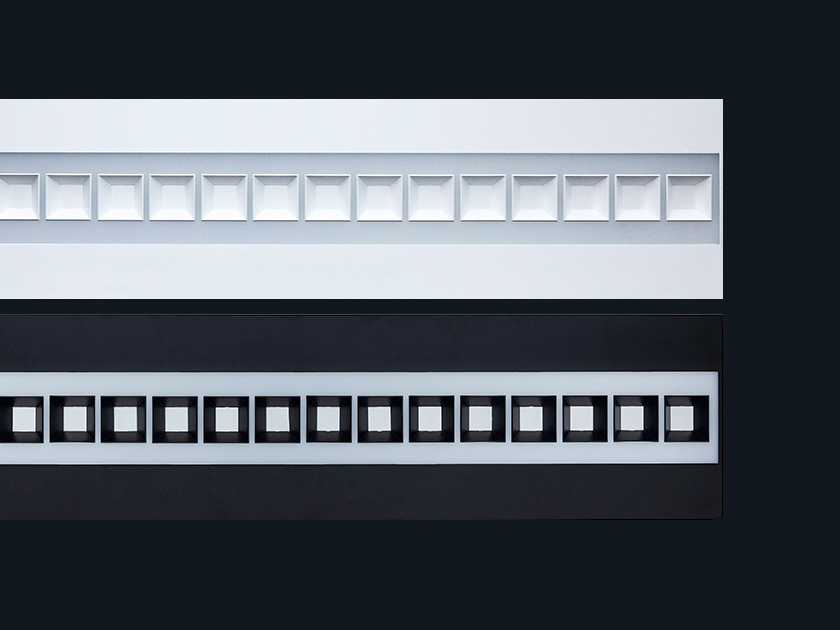 Designed, tested and manufactured in Australia - providing fast, efficient and accurate production whilst mitigating lead time risks during global supply chain uncertainty.
Provides excellent optical performance and energy efficiency.
Easy to install and an attractive option at only 38mm thickness.


Suitable as an individual luminaire or can be run end-to-end to create a continuous linear feel.


Ceiling grid spacing can be extended out to 3000mm, and the required lumen package is adjustable via factory setting.

Offers the freedom of human-centric lighting and advanced wireless lighting control with Organic Response.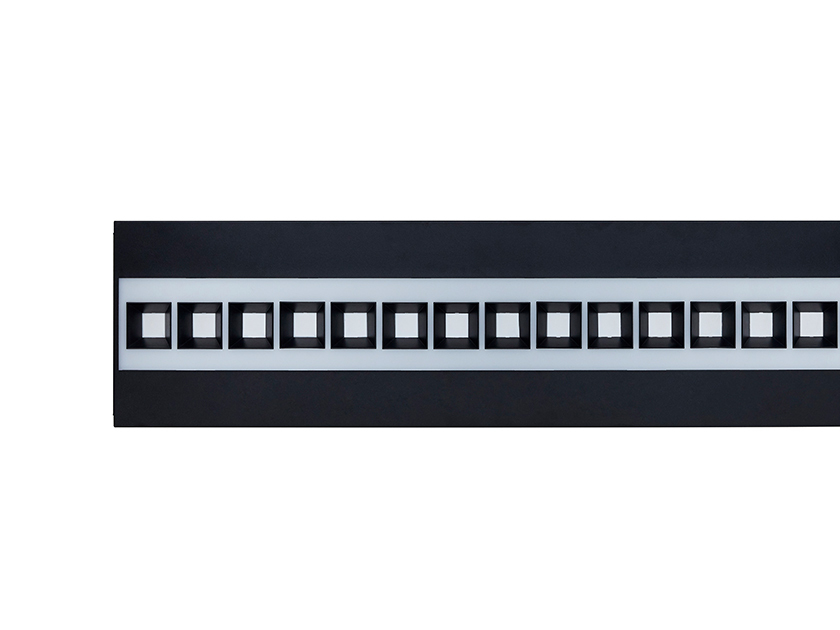 A version to suit every project
The OmniPOD family provides unparalleled design and technical performance to suit any lighting solution requirement and budget.
Technical overview
OmniPOD 6x6 2-Row offers exceptionally low UGR (16)


CRI90+ as standard for the fixed CCT versions.


COI (Cyanosis Observation Index) compliant.


Designed for human centric lighting compliance.


Optimised wide beam distribution with extremely low glare due to its innovative optical pod design.


Diffuse aperture provides a pleasant transition between ceiling and light source.


The combination of high efficacy and an optimised beam distribution result in a luminaire that not only meets but exceeds BCA 2019/J6 requirements.
High initial and maintained colour consistency.
Excellent lifetime figures; TM21 L70 greater than >72,000hrs.
Suitable for both WELL v1 and v2 certification pathways and Greenstar.
Customisable length and outputs. Contact your ELA representative to discuss the customisation options for your unique project.
Available with Tuneable White (DUO1 & DUO2) or Organic Response.
Subscribe to our newsletter