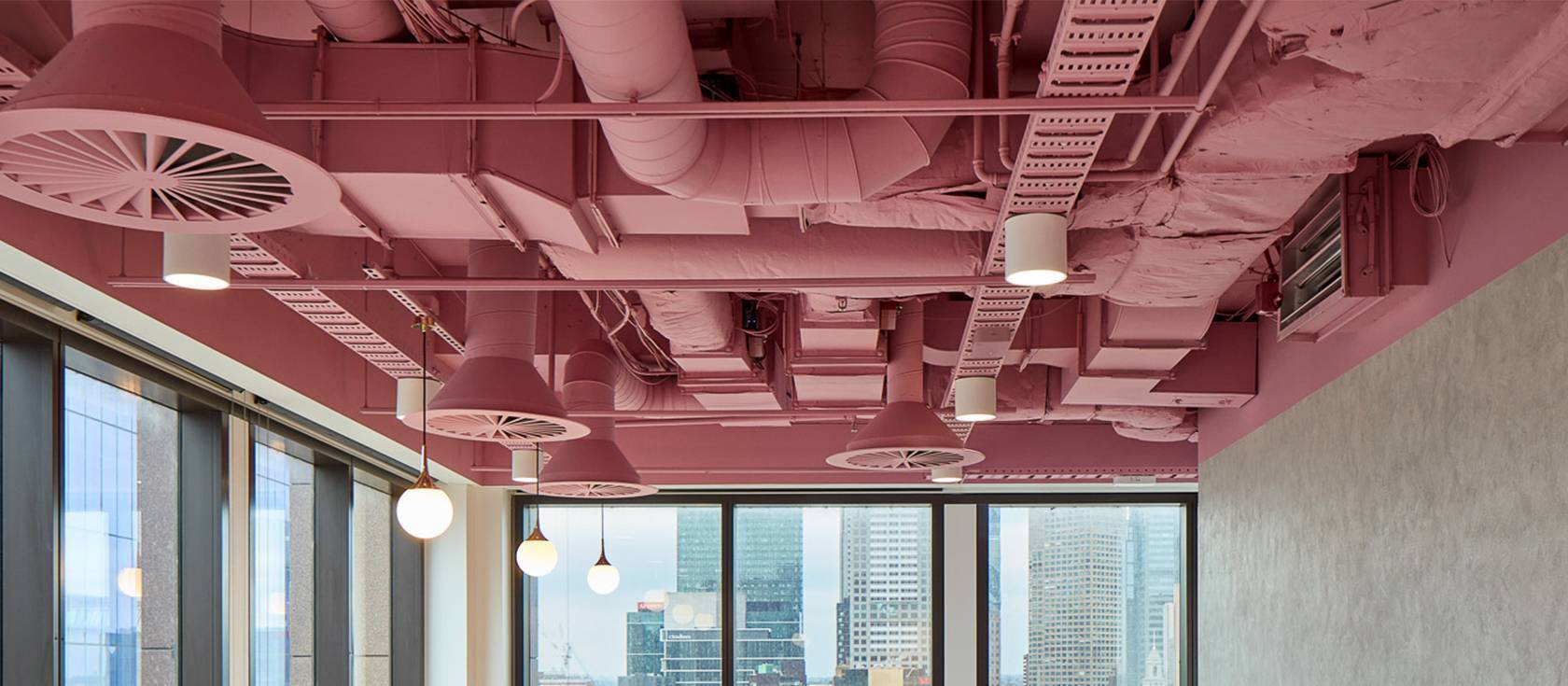 Queen & Collins – Level 16 Tenancy fit outs
Project
Queen & Collins St, VIC
Space
Level 16 Tenancy fit out

Working closely with the design team at Studio 103 and McCormack Property group, the redevelopment of an iconic Melbourne skyscraper (100 Queen Street) was the perfect opportunity to showcase our Circadia luminaire.
Studio 103's design intent was led by the iconic shapes, textures, patterns and forms of the building's old Venetian architecture. Each of the two suites has its points of difference, which assists in creating a memorable experience for its prospective tenants.
One suite fit out features stunning pink and white finishes with our Circadia (white optical chambers) fitting seamlessly into the colour scheme.
Pleiad G4 surface and recessed fittings perfectly blend in and ensure meeting technical design requirements, including AS1680, J6 and UGR, without compromising the stunning design of the suite.
Thanks to the ceilings and grid being black, with reflectance's as low as 15% across much of the floor, the second suite challenged our lighting designers.
The Circadia (black optical chambers) provided a lighting solution that fitted in perfectly with the overall design ethos while meeting all required technical standards, including glare minimisation.
The workplace design is flexible to suit evolving social changes and restrictions related to Covid-19.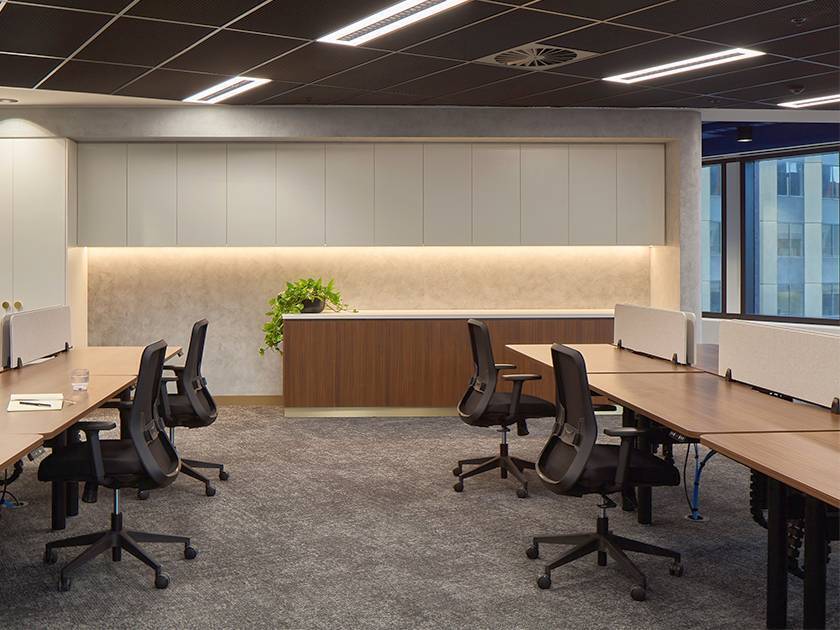 News, Resources & Projects
Below are a selection of office lighting resources and luminaires 
Subscribe to our newsletter