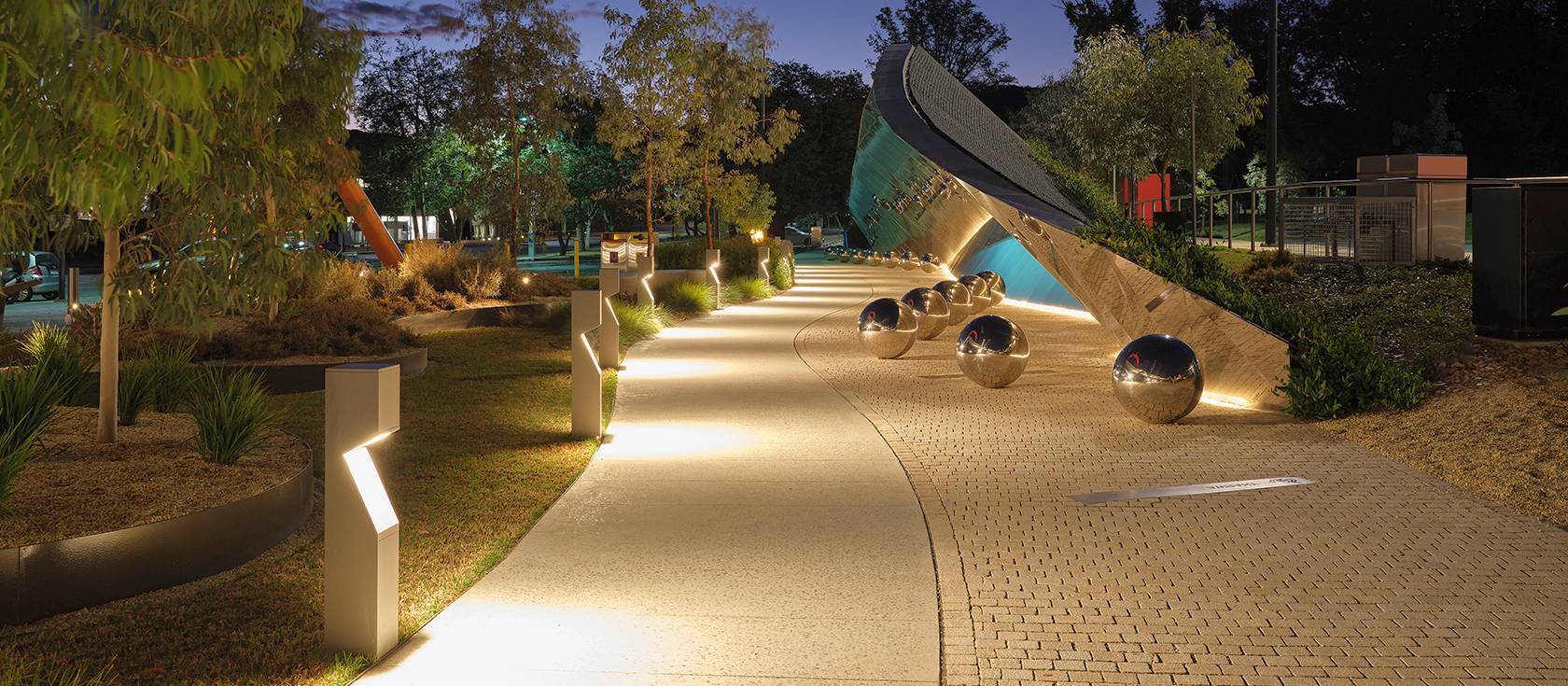 Carpark, Pathways & Façade Lighting
Solutions that create secure and attractive environments
Outdoor lighting is always a matter of competing design considerations: ambience and visibility, power and efficiency, reliability and performance. 
Our range of energy-conscious outdoor luminaires helps keep your car-park and exterior spaces compliant, functional and secure.
We have a comprehensive range of solutions suitable for areas within close vicinity to buildings, such as facades, roofs, parking places and public spaces. Our range is also ideal for roads, bridges and tunnels
With in-house design and manufacturing capabilities, there's nothing we can't illuminate.
Featured Products
Below is a selection of lighting solutions from our portfolio of luminaires.
Related projects and links
Below is a selection of our past exterior lighting projects from our portfolio.
More content and resources coming soon.
For news and educational resources subscribe to our newsletter.