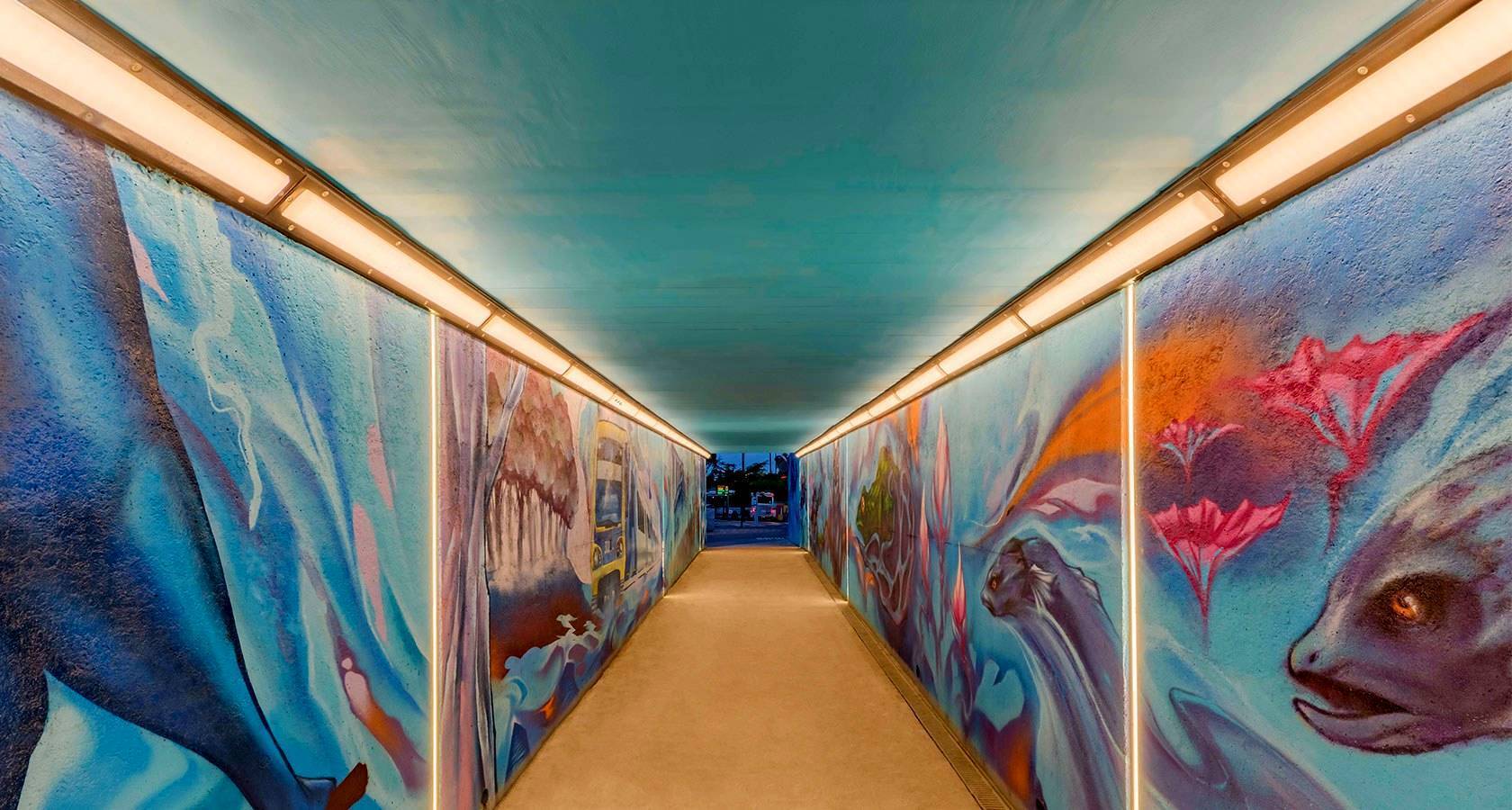 Hampshire Road Underpass, VIC
Project
Hampshire Road Underpass
Location
Victoria, Australia
Space
Part of a new thoroughfare leading to Metro Trains Sunshine Station
We worked closely with our sister company Designplan to revitalise the lighting of a dilapidated underpass on Hampshire Road in Sunshine, Victoria.
This project was part of a new thoroughfare leading to Metro Trains Sunshine Station, brought to life with vibrant street art by a local graffiti artist whose work adorned the existing walls of the underpass. 
Bespoke Tuscan 89 Angled luminaires were installed end-to-end for ease of installation. They provide excellent light uniformity within the space, making it a welcoming and safe environment for pedestrians. Another requirement was that glare from the lighting was controlled so as not to negatively affect the graffiti artwork.
The concept for the space was to make each concrete panel a "picture frame" with lighting that needed to be very robust as it is accessible to the public. The light output of the luminaires was also customised to create a balanced luminous intensity to "bring out" the life and colour of the graffiti artwork and therefore the underpass.