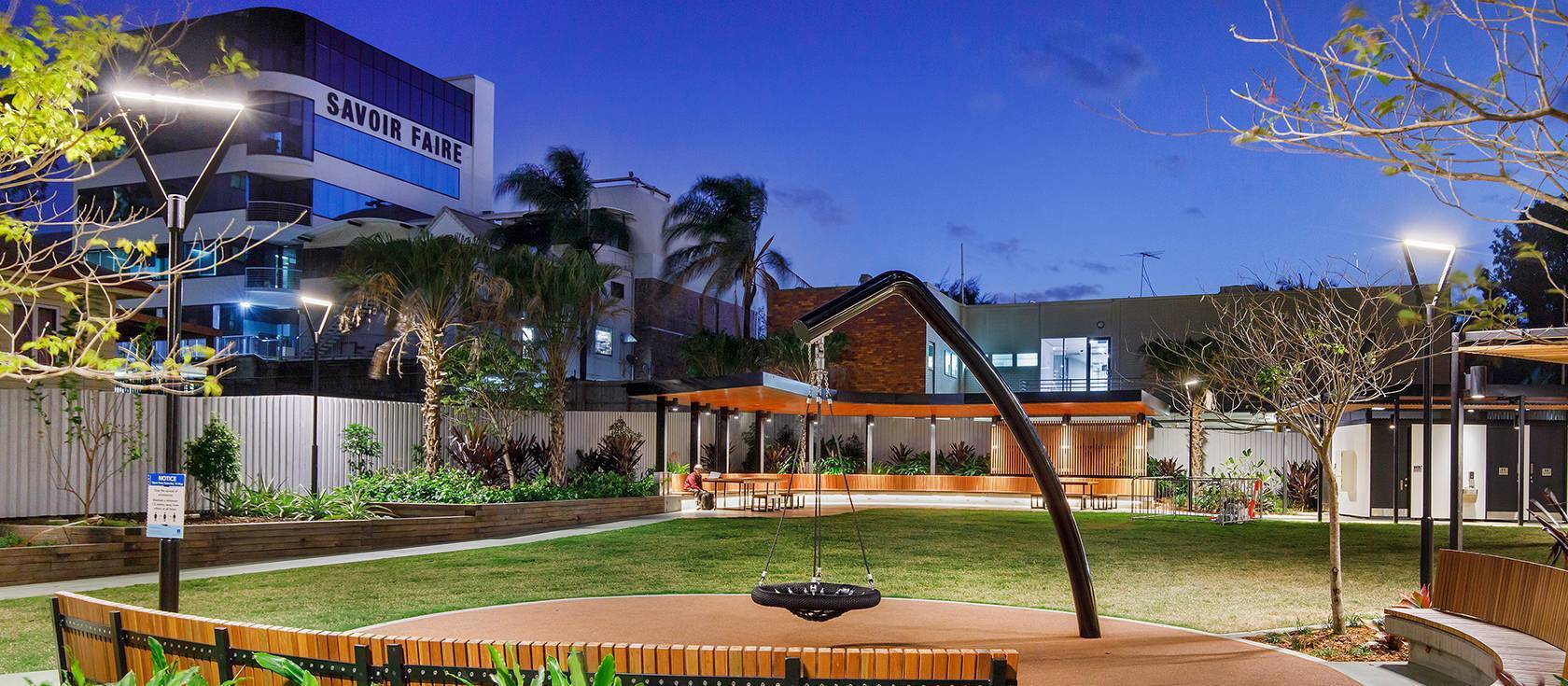 Milton Urban Common Park, QLD
Car parks, pathways & facades
Project
Milton Urban Common Park
Location
Milton, Queensland
Space
Newly created recreational green space
Milton Urban Common Park is a newly created recreational green space right in the heart of Milton which brings to life a previously unused corner of land adjacent to a busy shopping precinct.
"The project presented problematic light overspill into surrounding residential areas. Through precise lighting calculations and strategic design, made possible by carefully selected luminaire products supplied by Eagle Lighting, we were able to achieve an extremely responsive outcome that is purposeful of its delicate environment whilst creating an architectural illuminated setting that puts great vitality into the park at nightfall for all to enjoy."
The Council's Design team's final design focused on bespoke building form with the use of soft natural timber finishes, filtered shade, compliant & architectural lighting and multifunctional spaces for a finished product that is a wonderful addition to the local area.
The park features ample open space for recreational activities as well as sheltered communal tables which come to life at nightfall with elegant contrast light & shadow. Surface mounted fittings illuminate the warm timber.
The Council's initiative was driven by a need to utilise the abandoned vacant parcel of land connecting it to the urban city scape of the residential & commercial premises that adjoin the park, while simultaneously promoting a sense of community and encouraging recreational activities. The outcome is an elegant park that can now be safely enjoyed both night & day. During daylight hours, the luminaries are a striking architectural feature and after nightfall they gracefully illuminate the outdoor space, allowing its newfound beauty to be enjoyed into the evening.