Hummingbird House - Brisbane, QLD
Project
Hummingbird House
Hummingbird House Brisbane is far more than a building of bricks and mortar. It is a children's hospice and is fast becoming a rallying point of hope, support, rest and understanding for Queensland families living with and loving children with life-limiting conditions.
At Eagle Lighting, we place value on making a positive contribution to our community and so when we were introduced to this community project by Wood and Grieve Engineers we were honoured to get involved in the lighting selection, design and supply of the lighting for Hummingbird House.
We truly believed in this cause and were committed to doing whatever we could to ensure that budgetary constraints did not hold up the project.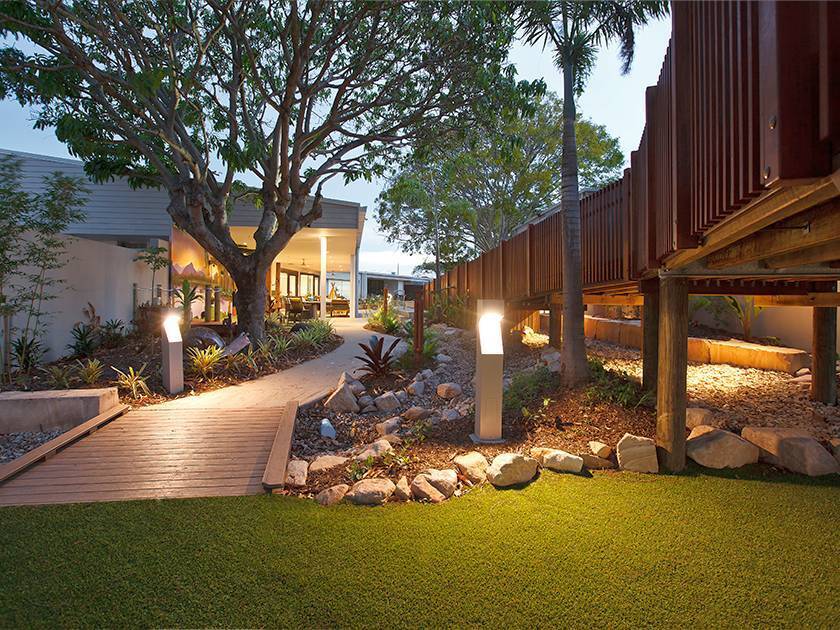 The lighting design process started with a collaboration between the architects, electrical engineers and the Queensland Kids team taking part in a Creative Lab workshop with Henrik Clausen and the Eagle Lighting sales team.
Henrik, Director of the Fagerhult Lighting Academy, Education and Research was in Australia to deliver a range of educational seminars on light and its impact on humans, as well as facilitating over 25 Creative Lab workshops.
The key objective of the workshop was to use light to create inspiring spaces for terminally ill children, where the group looked to build a lighting concept where a wide range of emotions would be at play across a number of different room types.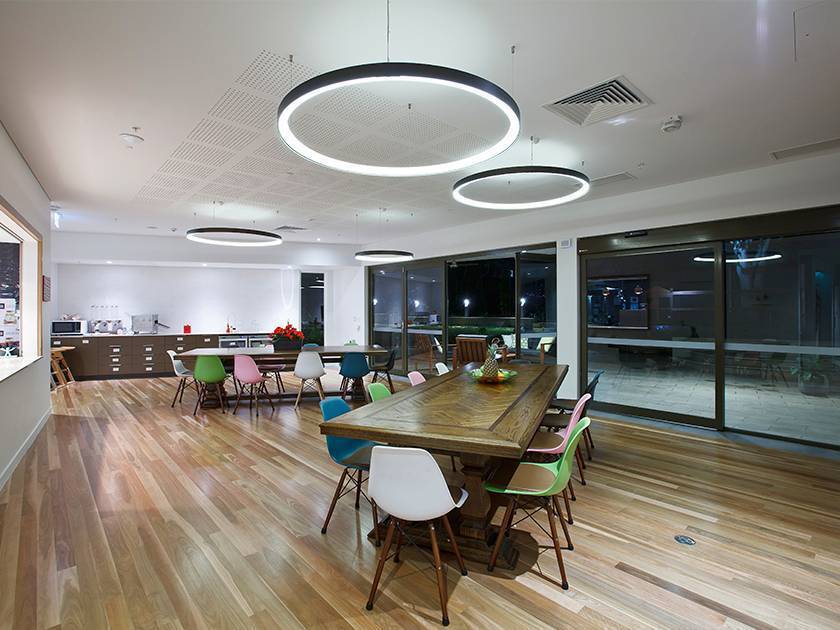 The lighting selection for the project featured a mixture of Eagle Lighting, Fagerhult and Simes products. One of the most notable products chosen was the Aureled Vista by Eagle Lighting.
Developed with healthcare environments in mind, the Aureled Vista is available with various imagery designed to promote a relaxing and reassuring environment for patients.
The illuminated image helps to create a non-institutional feel and gives the observer something to concentrate on, helping to reduce patient agitation whilst undergoing medical examinations.
At Hummingbird House, this product was installed in the wet area using ocean imagery, while the galaxy image was used in the sensory area.
[Click on the image on the right to expand)
To create a path to a private oasis and play area for the children, the Simes Moai bollard was chosen.
The luminaire holds a strong personality and design. The smooth reflective surface guarantees an optimum light distribution.
Its solid structure and robustness also make it suitable for installation in urban environments.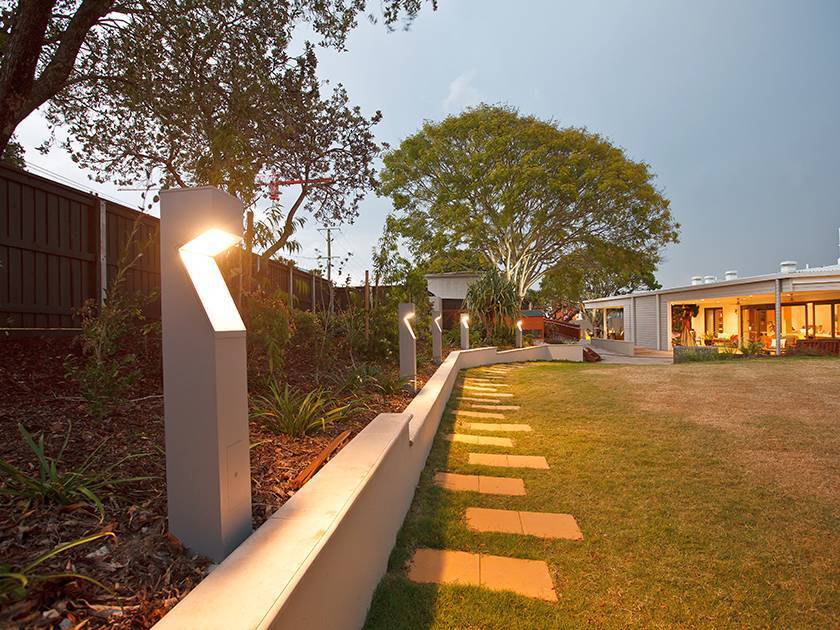 On the 3rd of June 2016, the keys to Hummingbird House were handed over by their construction partners, Woollam Constructions.
Hummingbird House is relying on our support to continue its dream of operating a world-class children's hospice. To donate or take part in the Hummingbird House gift registry please visit http://hummingbirdhouse.org.au
Products supplied included...
Below is a selection of the Eagle Lighting, Fagerhult and Simes products used at Hummingbird House.
Resources, News & Projects
Subscribe to our newsletter.