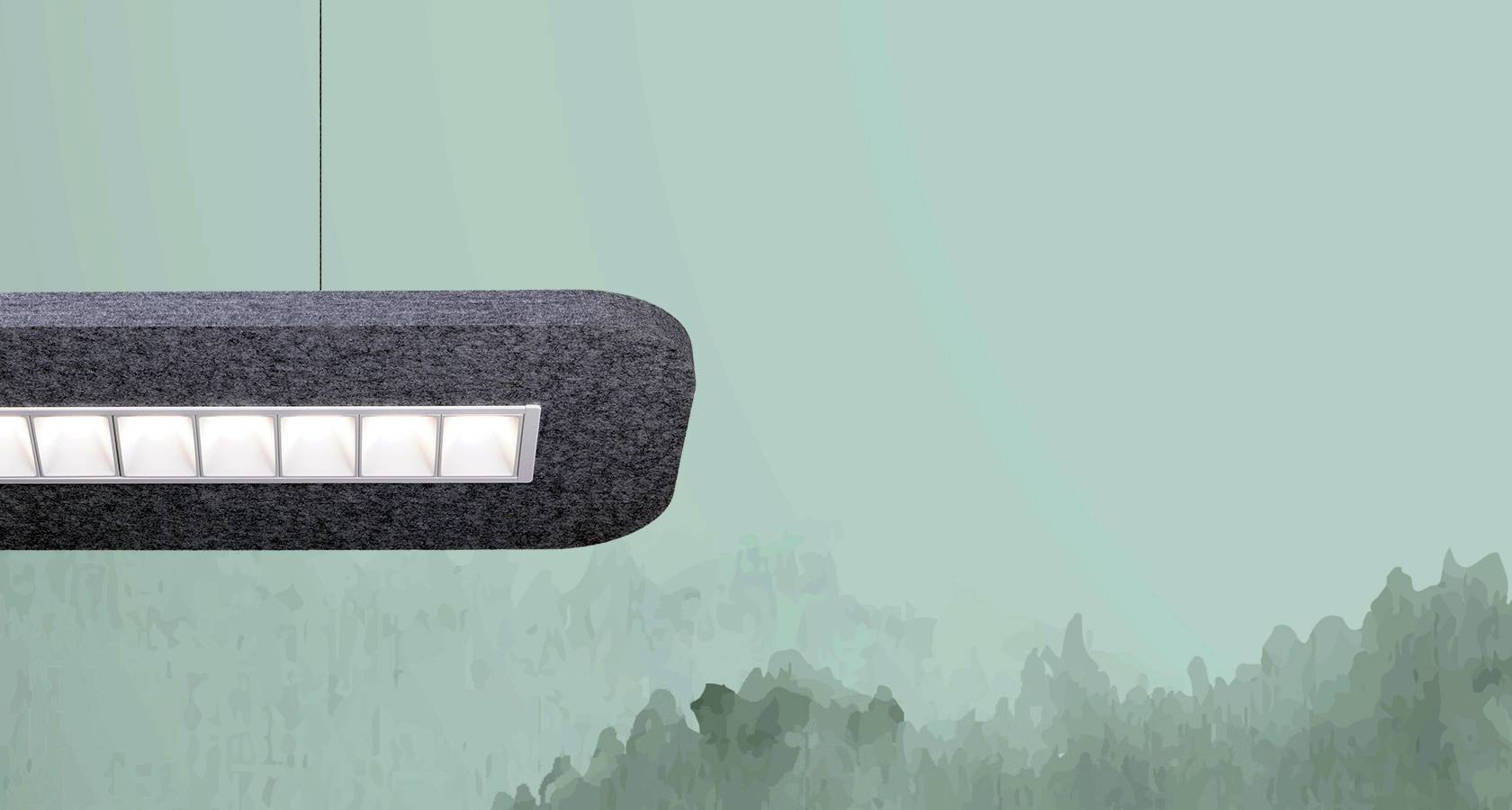 Silencio: Arin
Harmonising Light & Sound
EXPERIENCE THE HARMONY
Introducing Arin - a suspended pendant that supports visual and acoustic optimisation.
Made in Australia from environmentally friendly materials, Arin is a stylish, sound absorbing high-performance luminaire designed to enhance commercial and education environments.
Thanks to its acoustic properties, this stunning pendant enhances interior design while helping to maintain a comfortable and compliant ambient noise level.
With an acoustic panel forming the perimeter component, cushioning a central array of curved optical chambers, Arin provides premium quality, low-glare illumination.