Location
Chadstone Shopping Centre, VIC, Australia
Under Armour is a leading footwear, sports and casual apparel company. The company strives to empower athletes everywhere by delivering the most innovative sports clothing and athletic shoes.
Aligning our values of innovation, Under Armour, Eagle Lighting and TJ Consulting worked together to create a visually enticing retail lighting solution for their store at Chadstone Shopping Centre. Chadstone is well renowned as 'The Fashion Capital', Australia's largest shopping centre.
We were able to provide an extremely quick turnaround for this project. An important component in meeting the brief was to ensure we had stocked lines.
For this project, we utilised the Marathon luminaire from Fagerhult. The Marathon Midi fitting with its superior premium white module would enhance perfectly the products in-store.

A combination of both wide beam and narrow beam reflectors were used, with the iTrack suspended and a 3000 lumen 3k package. The wide beams were used for the perimeter and the narrow beams were used for highlighting products, along with creating some drama and contrast throughout the store.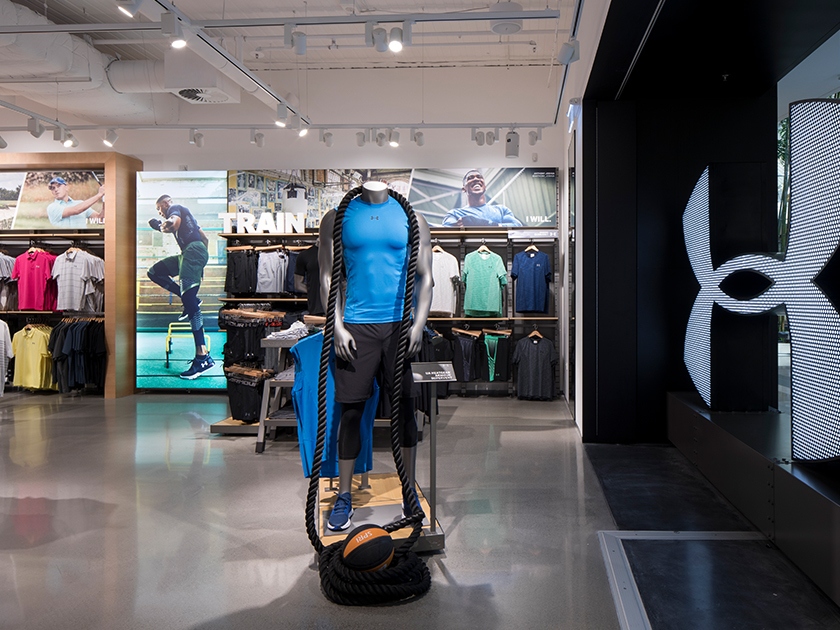 An important quality in lighting a retail environment is to have great aiming, adjustment and focus of the spotlights. This helps to create segregation in the store and make the product easy to find. The back wall is well lit and most importantly when customers enter they feel comfortable and stay inside the store and hopefully purchase.

It was a pleasure to hear the positive results directly from Under Armour and customers on how they really enjoyed the store experience and just how good our retail lighting solution looks.