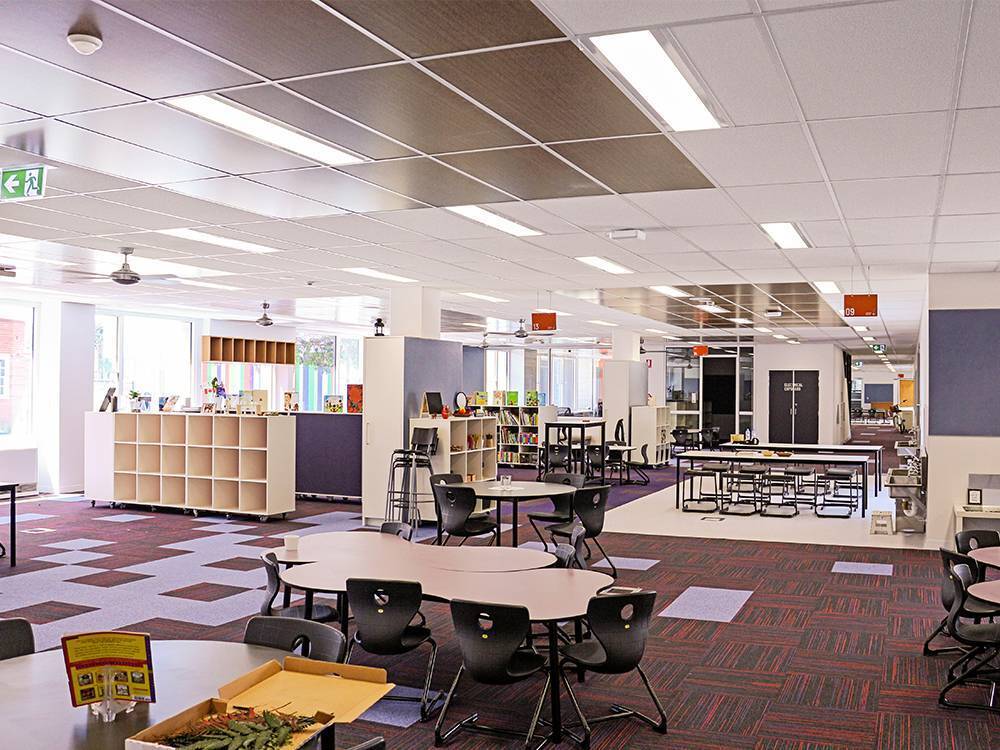 South Melbourne Park Primary School, VIC
Education Lighting Projects
Project
South Melbourne Park Primary School.
Location
Melbourne, Victoria.
Space
A varety of areas across the facility, including classrooms, break out spaces and sports hall.
Situated at the edge of Albert Park Lake, Melbourne, South Melbourne Park Primary School is home to 550 students.
The Art of Reinvention
South Melbourne Park Primary School houses the heritage-listed buildings of the former Albert Park Signal Depot – "the last remaining example of the Inter-War-style employed for Defence facilities in Melbourne during the 1930s," - with the existing heritage buildings repurposed for school use.
The Drill Hall was adapted to house classrooms and a learning resource centre, while the Mess Hall houses administration and leadership spaces.
Two former residences have been converted to music and arts houses. A new two-storey building with a large flat roof was also built on the site.
Architect: Gray Puksand
Consultant: Stantec
Luminaires supplied included