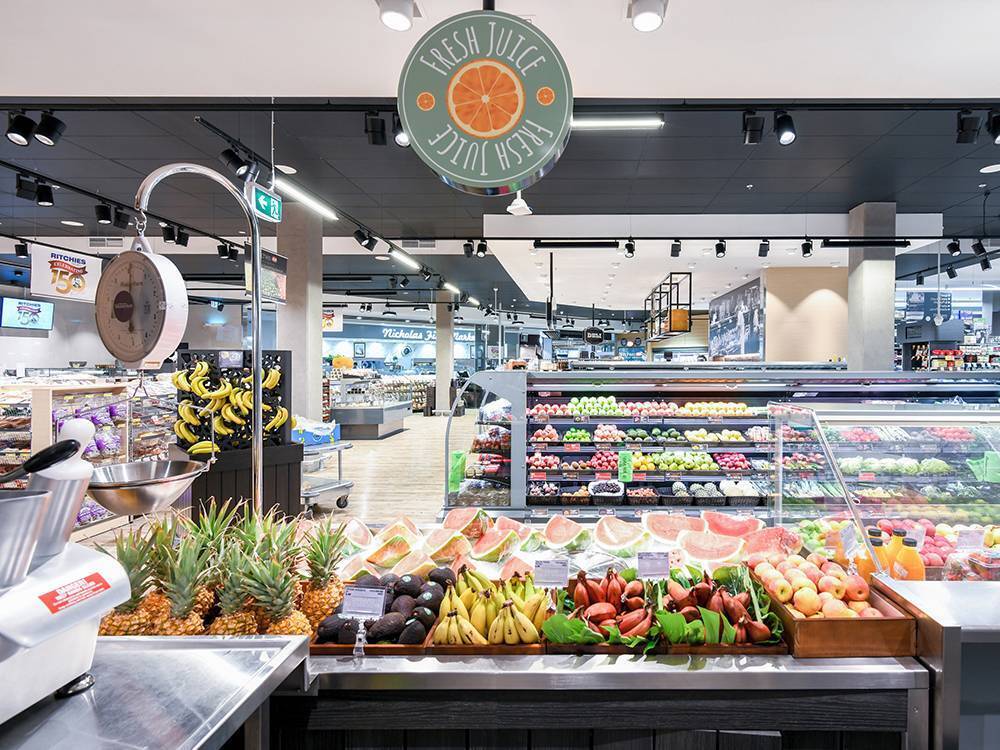 Mosman Super Ritchies IGA, NSW
Project
Mosman Super Ritchies IGA
Location
Mosman, NSW, Australia
Space
Front of house entry, checkout, fresh produce and deli areas.
The Mosman Super Ritchies IGA (NSW) recently underwent significant refurbishment.

Eagle Lighting was selected to design and supply lighting for the front of house entry, checkout, fresh produce and deli areas of the supermarket.
The lighting concept
The interior fit-out lighting concept featured Fagerhult product dedicated to retail applications. Our design team used a carefully considered combination of recessed downlights, and overhead track mounted lighting.
Product Application Manager, Anthony Browning, explains:

"Placed on overhead lighting track, we used our linear Nitor luminaire to provide a uniform layer of ambient light over the produce area."

"We then added full spectrum Touch Midi track-mounted spotlights to provide a secondary 'accenting' layer of light. The advantage of this layering approach to lighting is to draw the attention of the shopper to the product, emphasising the vibrant colours of the produce – making them irresistible!"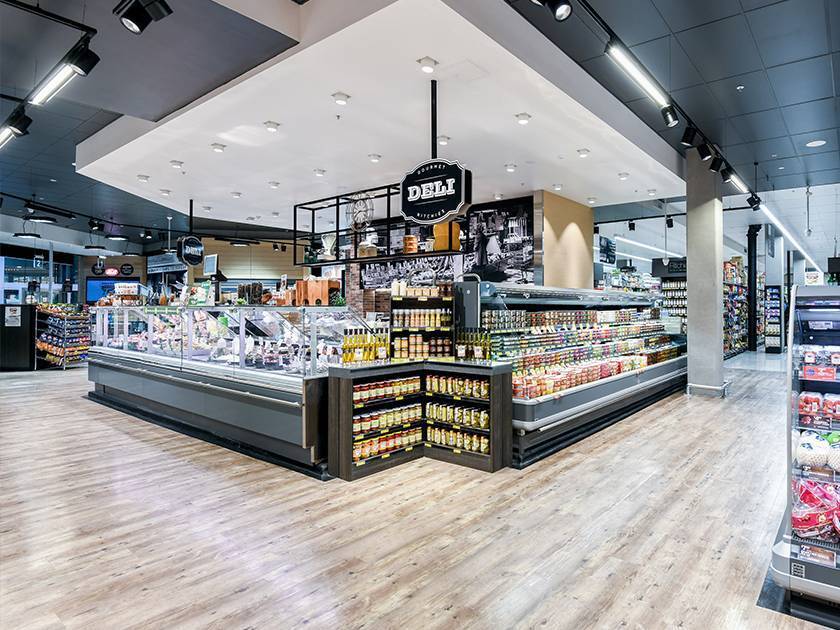 The overall experience upon entering the Ritchies IGA Mosman is welcoming - it is a brightly illuminated space, with no glare, to create visual discomfort.

"The highest light levels are pinpointed exactly where they need to be on the product. There is a distinct sense of vibrancy and clarity in the space brought about by full-spectrum lighting dedicated to retail applications."
Many thanks to all of the project stakeholder groups for supporting the Eagle Lighting Australia and Fagerhult supplier partnership - Ritchies IGA, The Retail Group, SPA Consulting Engineers and Recom Electrical.