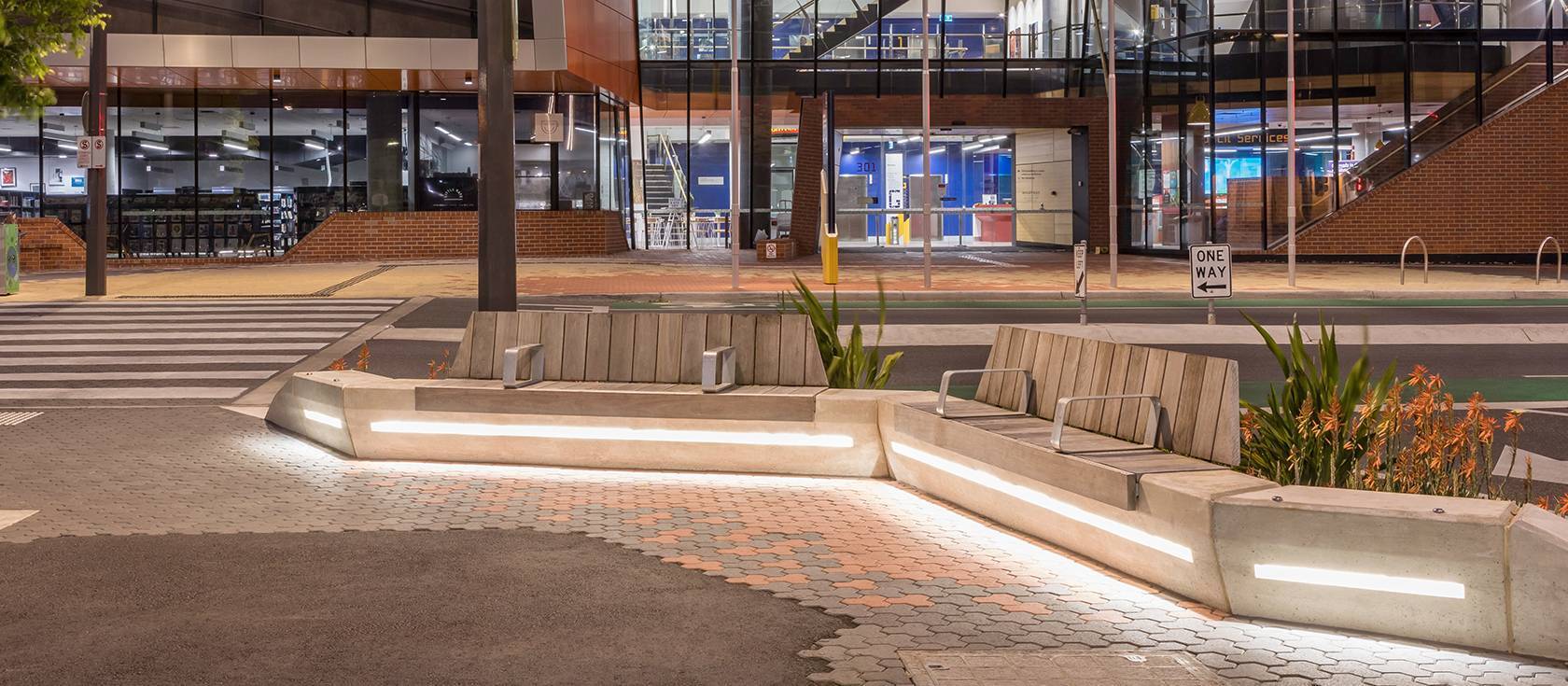 Hampshire Rd Public Seating, VIC
Car parks, Pathways & Facades Lighting Projects
Project
Hampshire Road beautification.
Location
Hampshire Road, Sunshine, VIC.
Space
Public seating outside Brimbank Council offices.
Brief:
To create a robust lighting installation that would enhance the beautification in front of the Brimbank Council offices.
Project:
"Ghost" linear was selected for this project as it could be incorporated seamlessly into the concrete public seating, thus providing a robust solution that is both functional and aesthetically pleasing.
By installing the fittings 200mm off the ground, a strong shadow line is produced at the base of each seat.
The highlight of the seating structures, combined with the defined contrast between the elements within the space, provides clear visual guidance, creating both a functional and stimulating lighting result.
Lighting Designer: Simon Gullifer, RHA