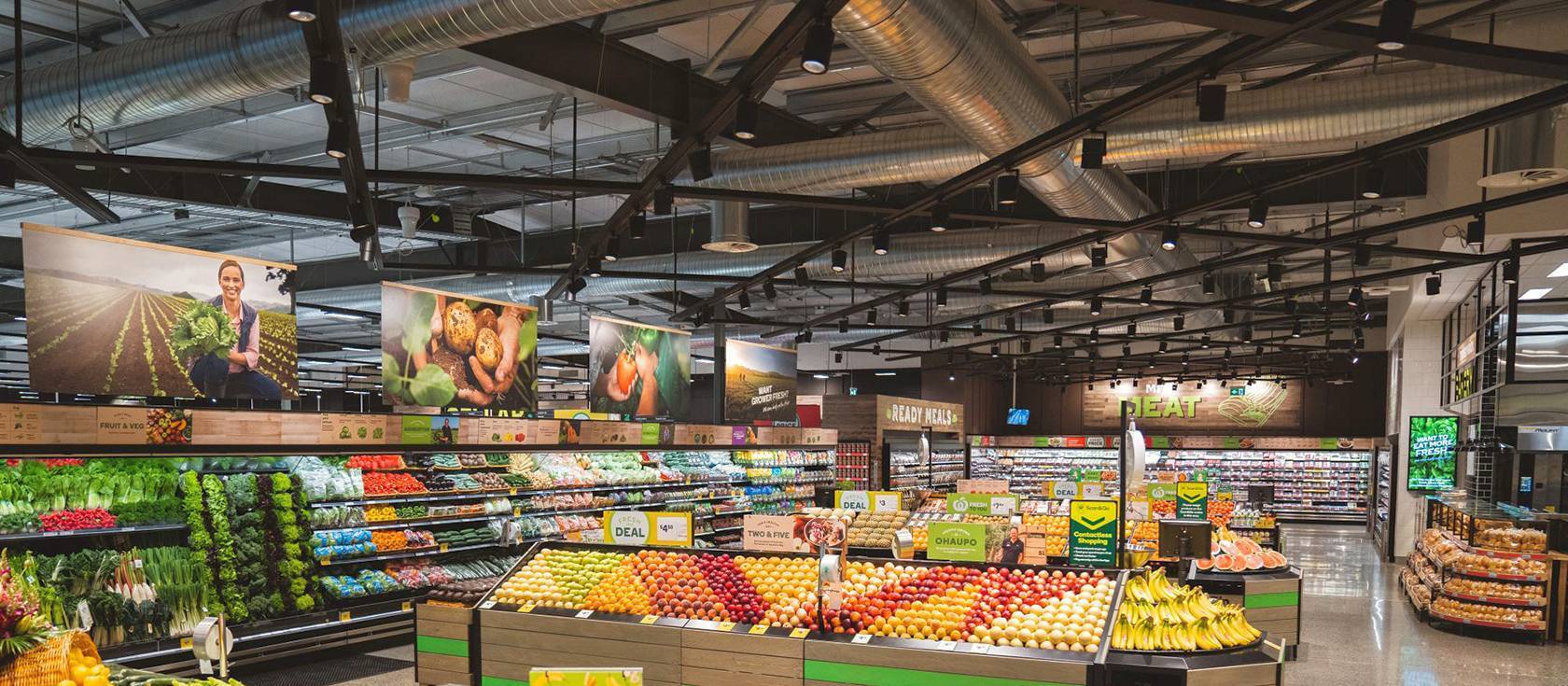 Countdown Pokeno, South Auckland, NZ
A new build opened on 9/2/2021 in response to the growing community. Countdown Pokeno utilises our iConikt Pro structure (custom made for Countdown/Woolworth NZ), incorporating the Fagerhult Touch midi spotlight 3K and Fagerhult control track (Dali).

Attention has been given to the aesthetics of the produce and fresh food displays creating a warm and welcoming environment. Focusing on a high colour rendering and representation of the produce, whilst limiting the glare from all angles was a particular challenge.
Using spotlights in an open area can create extreme contrast and shadowing, so the positioning and aiming was vital, this was carried out by the Account Manager, Tony Woodhouse, once the stock was positioned and prior to the store being opened to the public.
Limiting the vertical tilt eliminates the glare to customers but also limits the coverage area so special attention was needed to create overlap and reduce any shadows or dark spots. Elliptic lens' were used on all graphics to reduce hotspots and give better horizontal coverage.
The photo below highlights the lack of glare and high illuminance on the stock creating a colourful and vibrant first impression.

Builders: Watts and Hughes Ltd
Electrical contractors: Feisst Electrical Ltd