Eagle Lighting awarded a Silver Sustainability Rating by EcoVadis
Eagle Lighting is proud to be awarded a Silver Sustainability Rating by EcoVadis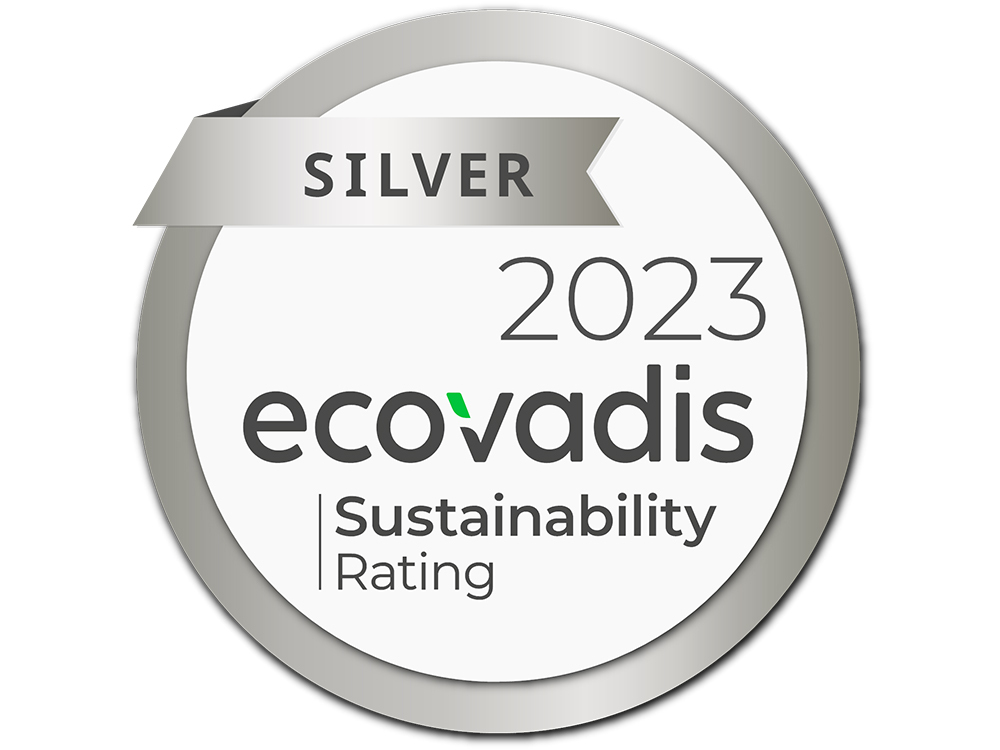 We are proud to announce that Eagle Lighting has been awarded a Silver Sustainability Rating by EcoVadis - the world's most trusted provider of business sustainability ratings - scoring in the top 25 per cent of companies rated globally.

The EcoVadis 'Methodology and Assessment Model' is supervised by an international scientific committee and covers seven management indicators, across 21 sustainability criteria, in four themes: Environment, Labour and Human Rights, Ethics, and Sustainable Procurement.
"We're thrilled to have received a Silver Sustainability Rating from EcoVadis," says Neil Ford, Managing Director, Eagle Lighting. 
"We're passionate about offering sustainable, creative solutions that combine a quality product with a quality outcome. This environmental commitment is hard-coded into all aspects of the business. Our goal is to offer luminaires with the smallest possible footprint that positively impact both people, places and planet," says Neil.
EcoVadis rates performance by assessing a company's policies, actions, and results, as well as input from third-party professionals and external stakeholders. Rated companies may use their scorecards to focus their sustainability efforts and improve their sustainability performance.
At Eagle Lighting we take our environmental footprint seriously, working to ensure the highest standards of environmental and human rights protection are maintained across our supply chain.
"Our design and manufacturing methodology is driven by circular thinking - in production, investment and technical innovation. That means we think carefully about the entire lifecycle of each of our luminaires: how they're designed, what they're made of, their process of manufacture, and how they'll eventually be recovered and recycled."
Sustainable design has driven a whole new way of thinking about buildings - balancing people, planet and profit. 
"Thoughtfully designed environments, ones that bring together aesthetics, efficiency and longevity, are positive for both people and businesses. And as technology advances, the role of lighting will continue to evolve and expand," says Neil. Now approaching 50 years in delivering lighting solutions, we continue to respond to this evolution with innovative, customisable and sustainable lighting solutions. 
"There are a lot of businesses out there 'greenwashing' and claiming they're environmentally friendly, then not holding themselves accountable. We're making ourselves accountable, putting measures in place and having our environmental performance audited," says Neil.
Underpinned by our values of collaboration, quality and respect, we will continue working closely with our clients to deliver quality solutions that benefit end-users within efficient buildings.